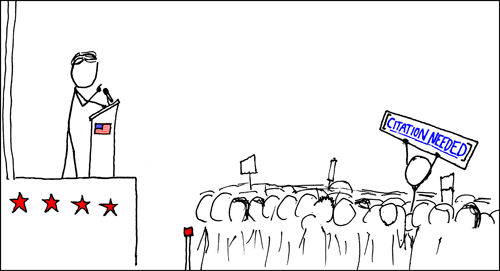 Wikipedian Protester by XKCD (CC BY-NC 2.5)
This guide is designed to help students (and faculty and staff) with citations in a variety of formats. This guide is NOT exhaustive either in the types of citation styles or the sources you might cite in each style. This guide is simply meant as a reference.
If you have questions about citing a source not listed in this guide, please contact your instructor. If you do not see your citation style on this guide, please contact Kathleen Lowe.